Please enjoy the following devotional written by Ascent College student and graduate Pastor Carrie McDowell as part of our "Psalms in the Summer" series.
A Song of God's Majesty and Love
A Praise of David.  
I will extol You, my God, O King;
And I will bless Your name forever and ever.
Every day I will bless You,
And I will praise Your name forever and ever.
Great is the LORD, and greatly to be praised;
And His greatness is unsearchable.
One generation shall praise Your works to another,
And shall declare Your mighty acts.
I will meditate on the glorious splendor of Your majesty,
And on Your wondrous works.
Men shall speak of the might of Your awesome acts,
And I will declare Your greatness.
They shall utter the memory of Your great goodness,
And shall sing of Your righteousness.
The Lord is gracious and full of compassion,
Slow to anger and great in mercy.
The Lord is good to all,
And His tender mercies are over all His works.
All Your works shall praise You, O Lord,
And Your saints shall bless You.
They shall speak of the glory of Your kingdom,
And talk of Your power,
To make known to the sons of men His mighty acts,
And the glorious majesty of His kingdom.
Your kingdom is an everlasting kingdom,
And Your dominion endures throughout all generations.
The Lord upholds all who fall,
And raises up all who are bowed down.
The eyes of all look expectantly to You,
And You give them their food in due season.
You open Your hand
And satisfy the desire of every living thing.
The Lord is righteous in all His ways,
Gracious in all His works.
The Lord is near to all who call upon Him,
To all who call upon Him in truth.
He will fulfill the desire of those who fear Him;
He also will hear their cry and save them.
The Lord preserves all who love Him,
But all the wicked He will destroy.
My mouth shall speak the praise of the Lord,
And all flesh shall bless His holy name
Forever and ever.
(NKJV)
In my quiet time during the infamous summer of 2020, God prompted me to memorize Psalms 145. The thought of memorizing these 21 verses containing the praises of David in his adoration of God and His goodness seemed overwhelming. However, I knew this was a discipline God wanted me to adopt, so I printed the Psalm and set it in front of me multiple times each day. As I recited it daily, I reflected on the goodness of God, and it reminded me that no matter what happens in my life, God is always there. After some weeks, I could recite it entirely from memory.
Later that summer, my husband had to undergo surgery to replace a failed shunt that drains extra fluid from his brain. He came through the surgery satisfactorily. A few days later, we noticed something was incredibly wrong, so I drove him to the hospital. He had a violent seizure in the waiting room, and the staff rushed him to the back, where he was intubated and sedated. The situation was grim. His body displayed every sign of sepsis; his organs were shutting down. Yet every test they ran returned clear.
This was the most difficult situation I had ever endured. There was no hope. I was mentally and physically exhausted. Everyone was praying for him, yet I was too exhausted to pray. I did not have the words beyond, "God, save my husband's life." However, I did have the words of Psalm 145 hidden in my heart. As I sat in the hospital room day after day, watching a machine breathe for my husband, I would recite the Psalm, reminding me that no matter what I was going through, God was still good and worthy to be praised.
I will extol You, my God, O King;
And I will bless Your name forever and ever.
Every day I will bless You,
And I will praise Your name forever and ever.
Great is the Lord, and greatly to be praised;
And His greatness is unsearchable (Ps. 145:1-3 [NKJV]).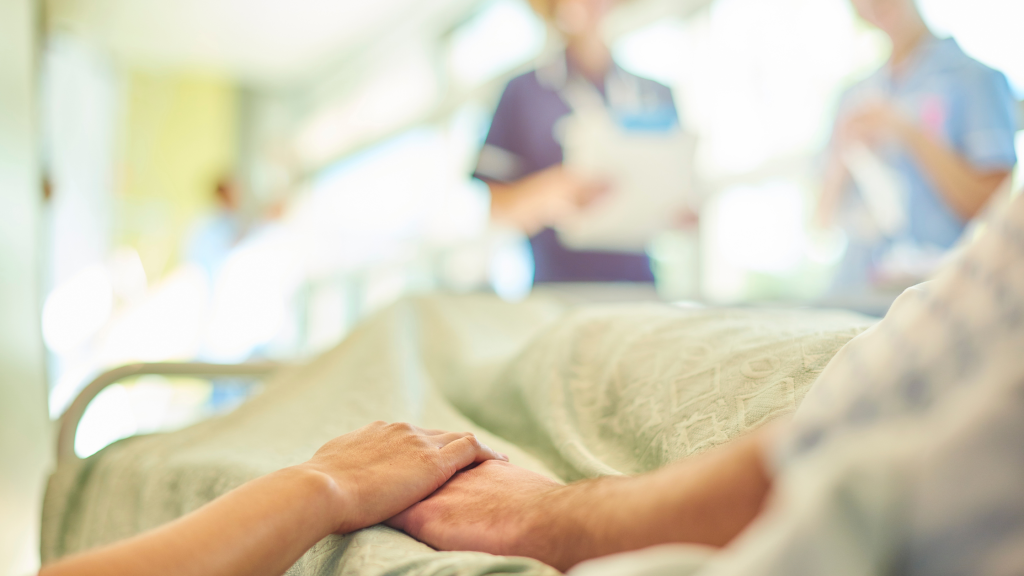 Ten days after being admitted, he came home from the hospital. The doctors found no infection, and they had no explanation. They only said he should not be alive. But God.
Psalm 145 reminds us that no matter what we go through, God continues to be good; and is worthy of our praise. He does not promise us a life free from challenges, but if we are attentive to His prompting, He will prepare us for what is coming. We must remain close to Him, and He will carry us through our darkest days.