Ascent College is proud to announce the recent graduation of sixteen Ghanaian women from the Women's Collective Cohort certificate program, having completed the following courses:
The Collective Journey: Leadership Health for Next-Gen Female Leaders
Communicating for Transformation
Biblical Theology of Women in Leadership: Why Not Women?
How Remarkable Women Lead: A Breakthrough Model for Work and Life
The following Ascent College faculty and staff traveled to Ghana to host commencement programs and women's empowerment conferences in both the northern and southern regions of Ghana:
Rev. Lisa Potter, Faculty and Creator of The Collective Journey
Rev. Dr. Anna Morgan, Vice President of Academics
Dr. Jacob Al Hassan, Faculty and Vice President of African Partnerships
Rev. Angela Donadio, Commencement Speaker
Rev. Debbie Gillispie, Faculty
Dr. Kristi Lemley, Faculty
Katy Blevins Calabrese, Academic Advisor and Teaching Assistant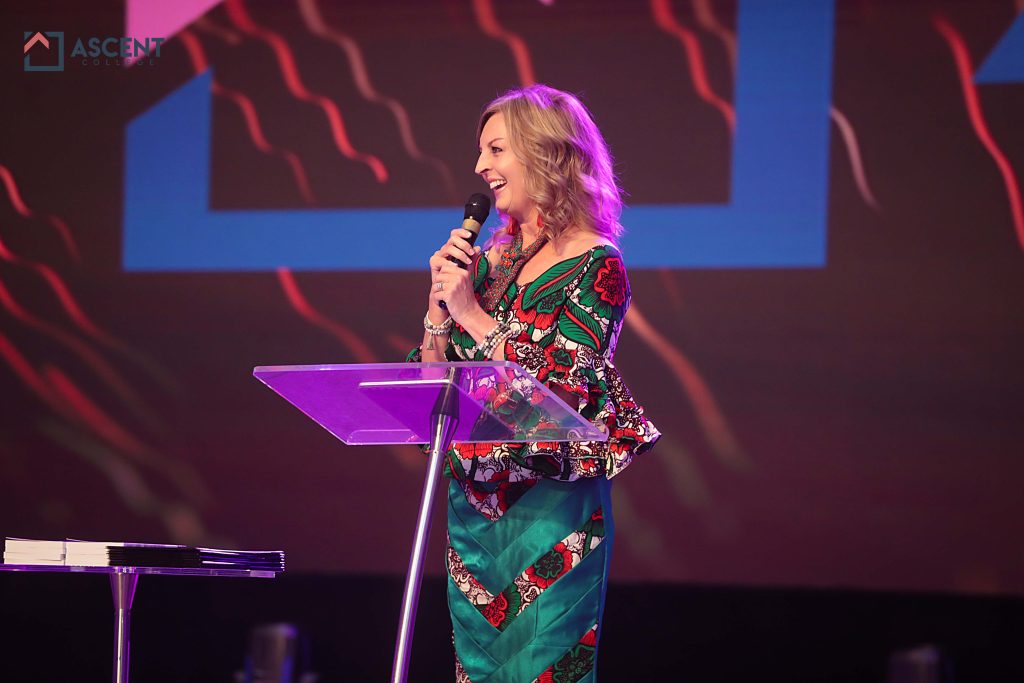 The following Ghanaian women were recognized in the graduation ceremony hosted at Cedar Mountain Chapel in Accra on Saturday, August 26, 2023:
Nora Boakye Agyeman
Mary Boakye
Dr. Loretta Sarpong
Kona Azumi Regina
Mercy Obenewaa Asare
Esther Beninwa Jackson
Rosemary Braimah
Lawrencia Abugri
Dr. Loretta Sarpong was selected to deliver the student address and presented Ascent College with a commemorative portrait painted by fellow student Nora Boakye Agyeman.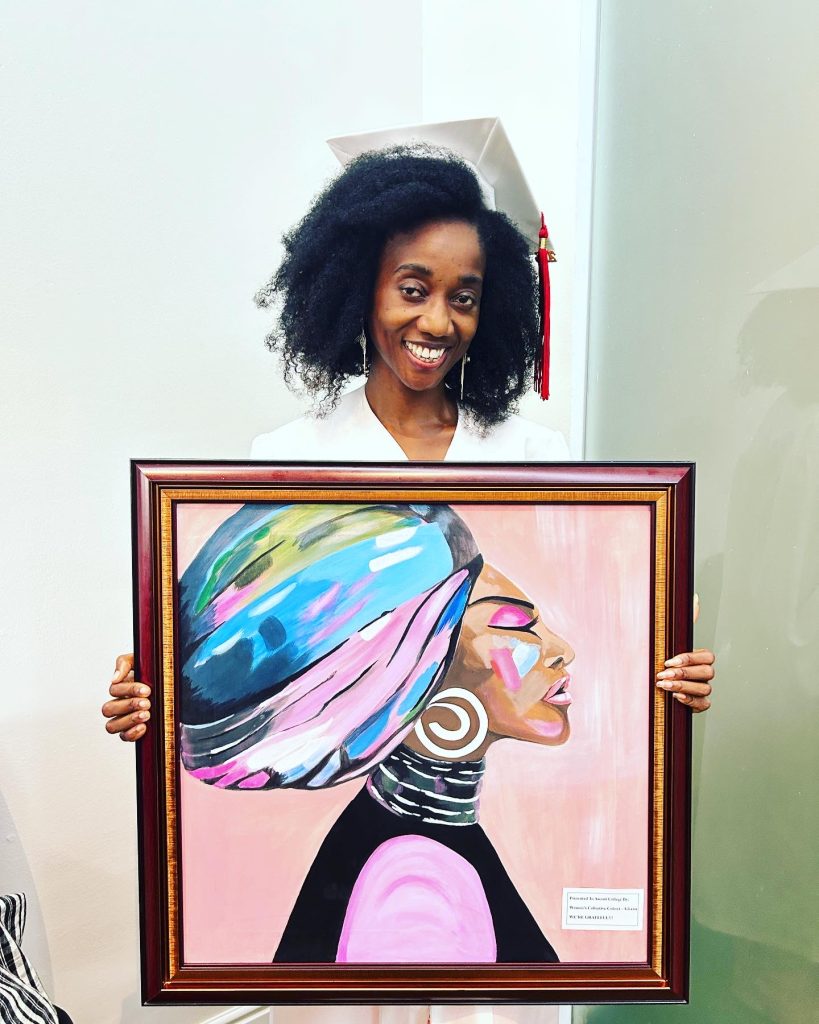 The following Ghanaian women were recognized in the graduation ceremony hosted at the Sanctuary of Wind and Fire in Tamale on Saturday, September 2, 2023:
Shyrine Adwoa Darteh
Wasilatu Tampuri
Abdulai Amida Gloria
Lois Anyekase
Wilhemina Kamasa Elikplim
Alice Adukopoka Akayete
Illuminata Fatima Sandah
Abigail Yosah Duut
Wasilatu Tampuri was selected to deliver the student address.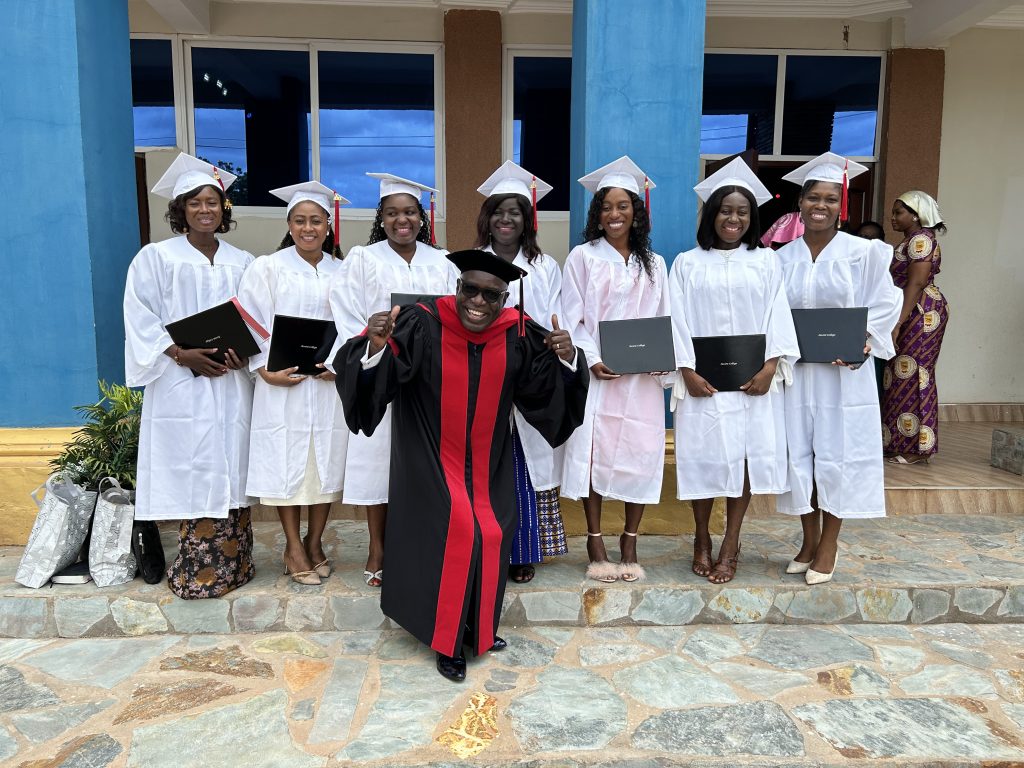 Ascent College President Dr. Rob Rhoden stated in his welcome to graduating students,
Congratulations, amazing women of God in Ghana. You are graduating today! Acts 13:2-3 states, "While they were worshiping the Lord and fasting, the Holy Spirit said, 'Set apart for me Barnabas and Saul for the work to which I have called them.' So after they had fasted and prayed, they placed their hands on them and sent them off." Today is not just a graduation for you. It is a day of commissioning. God is commissioning each of you into various areas of ministry that He created just for you before the beginning of time. We are thrilled to be a part of that process with you. Congratulations from all of us at the Ascent family. Thank you! God bless you.
These Ghanaian women were able to complete the Women's Collective Cohort program at Ascent College primarily due to our generous donors and program sponsors who helped cover their tuition and book fees. Ghanaian women continue to express a deep desire and passionate urge to join Ascent College as they seek to further their calling as equipped and empowered Spirit-filled ministry leaders. We prayerfully trust in our faithful God that He will provide the funds to those entrusted to our care so that many more Ghanaian women can walk across the stage as graduates, stepping confidently and boldly into their communities as those commissioned for mighty Kingdom impact.
If you want to help resource Ghanaian women pursuing academic studies through programming at Ascent College, you can donate today via this link: https://ascent.edu/donate/. Select "Ghana Scholarship" in the dropdown menu, and give confidently, knowing 100% of your generosity is sown into the harvest. 100% of your gift goes directly to Ghanaian women participating in the Women's Collective Cohort certificate program at Ascent College.