On January 22, 2022, Ascent College student Carter Franck was called home, peacefully leaving this earth due to complications from COVID/Pneumonia. An avid student, Carter was majoring in ministerial leadership with plans to enter full-time ministry to reach those less fortunate. Carter developed the "116 Project" with his wife, Emily, a recovery house serving as a bridge to equip former addicts with the tools needed to maintain sobriety. Carter is deeply missed by all who loved him. Faculty, staff, and students at Ascent College counted it a privilege and honor to know him.
The Carter Franck Scholarship Fund was established by friends and family to equip and empower emerging ministry leaders from Carter's home church and Ascent College partner site, The Bridge Church in Mechanicsville, Virginia, to pursue academic studies at Ascent College in Carter's memory.
Ascent College President Dr. Rob Rhoden and Director of Admissions Amy Piehl visited The Bridge this past Sunday, October 8, 2023, to award the first recipient of the Carter Franck Scholarship Fund to current student Wes Shaffer.
"Carter Franck's life was shorter than we expected," shares Dr. Rhoden, "However, his legacy and love for Jesus will live on in those men and women who are recipients of the Carter Franck Scholarship Fund. Wes Shaffer has found victory over his old habits, is training for the ministry, and is reaching out to those still stuck in their habits. He is the ideal recipient for the Carter Franck Scholarship Fund."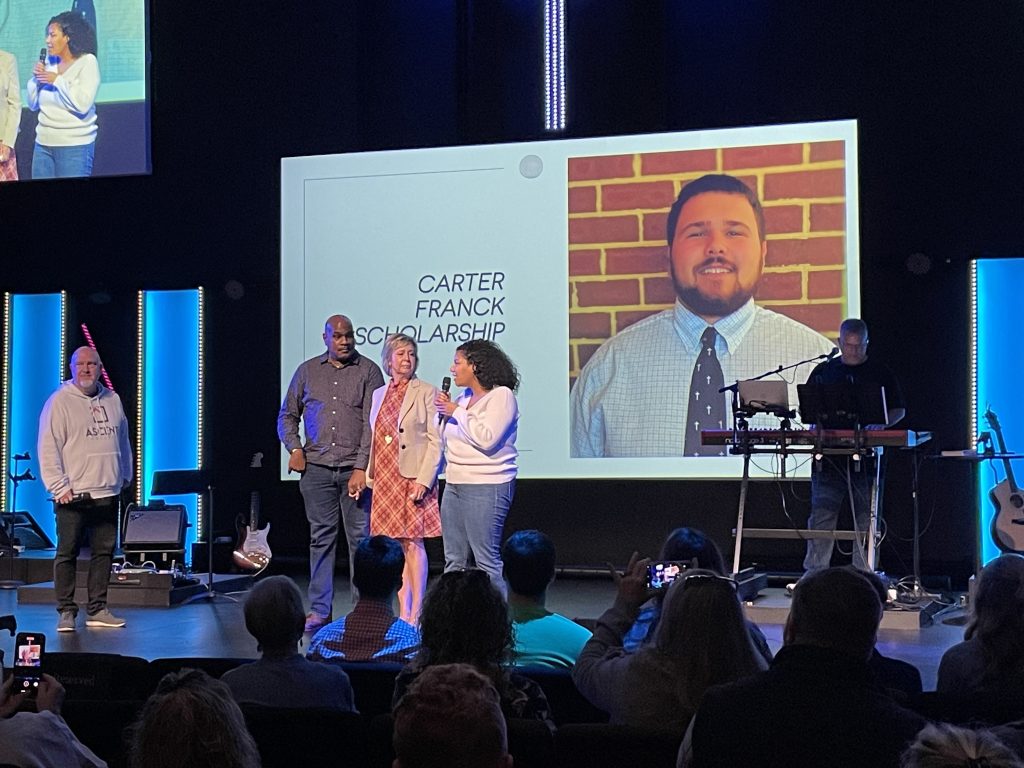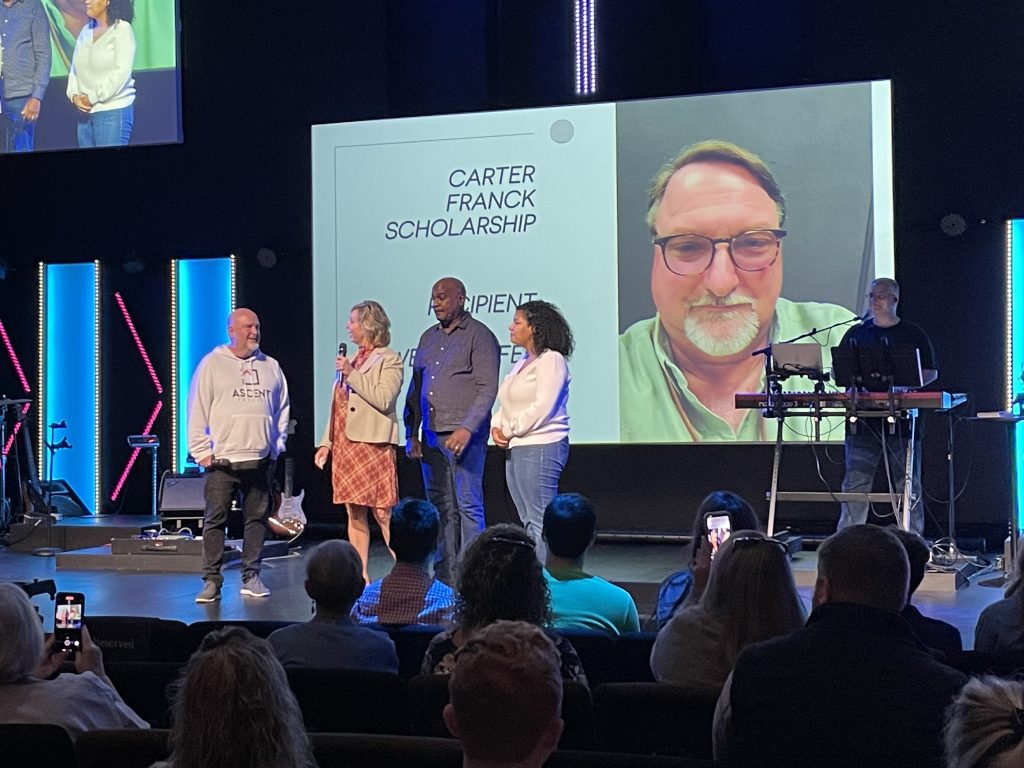 If anyone feels led to contribute to the scholarship fund in Carter's memory, please visit https://ascent.edu/donate/ and select "Carter Franck Scholarship Fund" from the available dropdown menu.
Carter, you are loved, you are missed, and we celebrate in holy confidence that we will meet again thanks to the saving grace of Jesus Christ, our Lord. We stand in agreement with your family and church community that your legacy will live on through hundreds and thousands of lives changed as God works in and through those students equipped and empowered by the Carter Franck Scholarship Fund.